What we do
We provide courses in fish health and production to students in the School of Veterinary and Biomedical Sciences at Murdoch University. We also design and run training courses in Australia and overseas (Fish Health Master Class) and provide a parasite diagnostic service.
We have expertise in fish pathology, parasitology, aquaculture production, genetics and breeding, and environmental management.
If you would like more information on our training or diagnostic services contact Associate Professor Alan Lymbery. We do not run a veterinary clinic, but enquiries on treatment can be directed to Dr Richmond Loh, who runs a private veterinary service (The FishVet).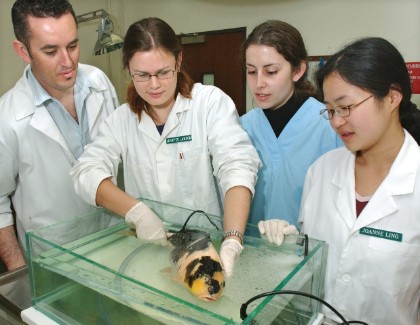 Directions
Murdoch University, South Street campus. Enter Farm Road off Murdoch Drive (last entrance before Farrington Road). We are in the first building on the left as you enter the campus – look for the blue door and sign.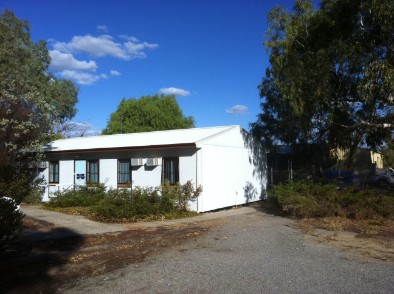 Check out the current research into freshwater mussels in WA (at MusselWatch)